Chicago's Best Home & Commercial Contractors
Why Work With Us
We've been doing this a long time; it's our passion. Mfive built our first home almost thirty years ago in the Lincoln Park neighborhood.
For most of that time we have exclusively worked on projects for sale; everything from new construction, single family homes to gut renovations of existing homes to modular construction, multi-family housing.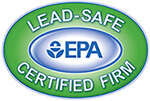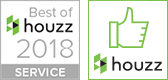 ---
In the last few years we branched out to do all sorts of contracting projects. The work has ranged from commercial showroom buildouts to bathroom and kitchen remodels to exterior renovations of single family homes and large commercial buildings. In short, Mfive has worked on pretty much every kind of building and undertaken pretty much every kind of project.
Because the bulk of our work has been "spec" work for ourselves, we have always been totally focused on design and buildout of every project at the best possible value. It's part of our corporate DNA. We don't want to be the cheapest contractor or builder you can hire, nor do we want to be the highest priced. We provide for you what we execute for ourselves; the least expensive approach to the best possible finished product. It's a combination of choosing the simplest building approach to a project, the materials and fixtures that will look like a million dollars without costing that much, and paying attention to the design and construction details that make a building look beautiful. Working with us will be a partnership in creating the best possible environment at the lowest possible cost.